Tweede Pinksterdag en prachtig zomerweer. F. gaat met de trein naar Uithuizen en ik rij een stukje mee. Het plan is om in Amersfoort uit te stappen en vanuit daar over de Utrechtse Heuvelrug naar Rhenen te rijden, en dan via een andere route door het bos terug naar Amsterdam. Eindelijk eens die klimmetjes rijden die altijd net te ver weg liggen, de Kaapse Bossen, de Amerongse Berg, Elst, Rhenen. Pech: de trein gaat niet verder dan Hilversum. Ik start daar, F. heeft uiteindelijk 5 uur nodig om in Uithuizen te komen. Ik wist het: de fietspaden zijn bezet door met dagjesmensen, bejaarden en gezinnen. Dat fiets niet ontspannen. Na 4 uur 's middags is dat voorbij. Voor een groot deel volg ik de pijlen van een van de 3 of zelfs 4 toertochten die op deze vrije dag over de heuvelrug zijn uitgezet – meestal die van De Adelaar. Ik haal Rhenen en de Grebbeberg, en rij grotendeels via een andere route terug naar huis – behalve het stuk tussen Soesterberg en Hilversum, want er lijkt daar maar 1 echt fijne fietsroute te zijn. Geen pauzes (behalve om op de kaart te kijken), gestart om 13 uur, thuis om 21.00.
Station Hilversum – Lage Vuursche – Pijnenburg – Stompert – Soesterberg – Austerlitz – Mollebos – Doorn -Kaapse Bossen – Darthuizerberg – Lombokbossen – Overberg – Amerongse Berg – Amerongen – Prattenburg – Defensieweg – Rhenen – Grebbeberg – Rhenen – Defensieweg – Elst – Amerongen – Leersum – Darthuizerberg – Maarn – Henschoten – Soesterberg – Stompert – Pijnenburg – Vuursche – St. Janskerkhof – Crailose brug – Spanderswoud – De Meent – Naardermeer – Weesp – Gaasp – Diemen – Weespertrekvaart – Marcusstraat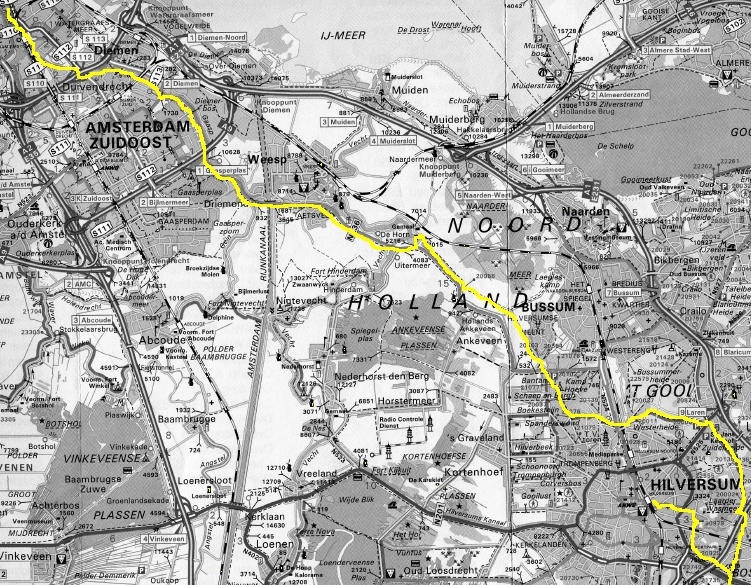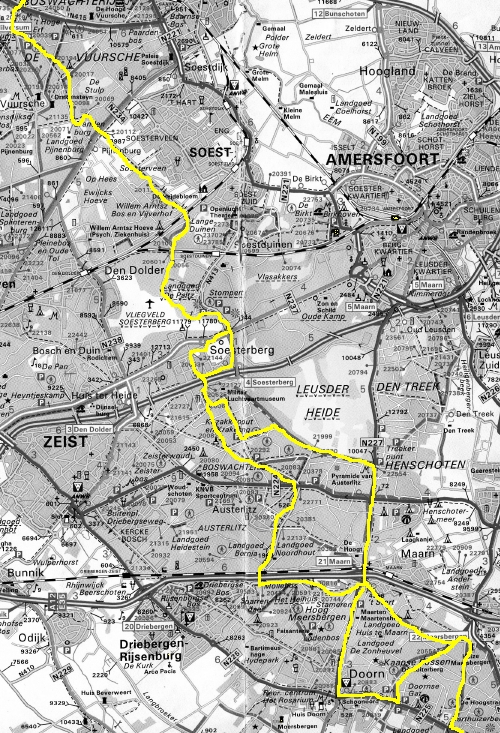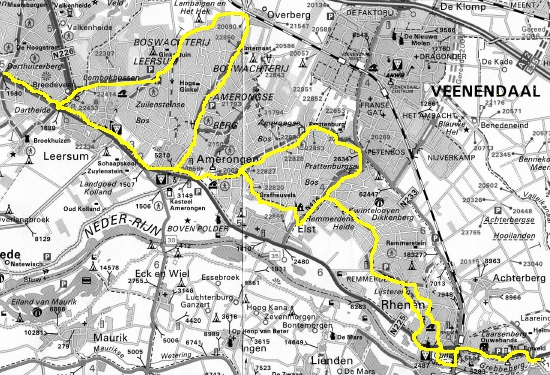 0 Comments
RSS for comments on this post.
sorry, the comment form is closed at this time.