Zonnetje en straffe zuidwestenwind. Eindelijk weer eens wat warmer – graad of 12. 14.20 – 17.30. Lekker gereden, twee keer voorbijgereden door een club uit Kudelstaart, de eerste keer even aangepikt tot ik linksaf ging en zij rechtdoor; de tweede keer zaten ze blijkbaar in de 'finale' en de snelsten gingen mij te snel. Tussen Vrouwenakker en Uithoorn een praatje geslagen met eentje uit die club.
Marcusstraat – Amstel – Kalfjeslaan – Amsterdamse Bos – Oude Meer – Rijsenhout – Burgerveen – Leimuiden – Rijnswaterswoude – Woubrugge – Ter Aar – Papenveer – Vrouwenakker – Uithoorn – Ouderkerk – Marcusstraat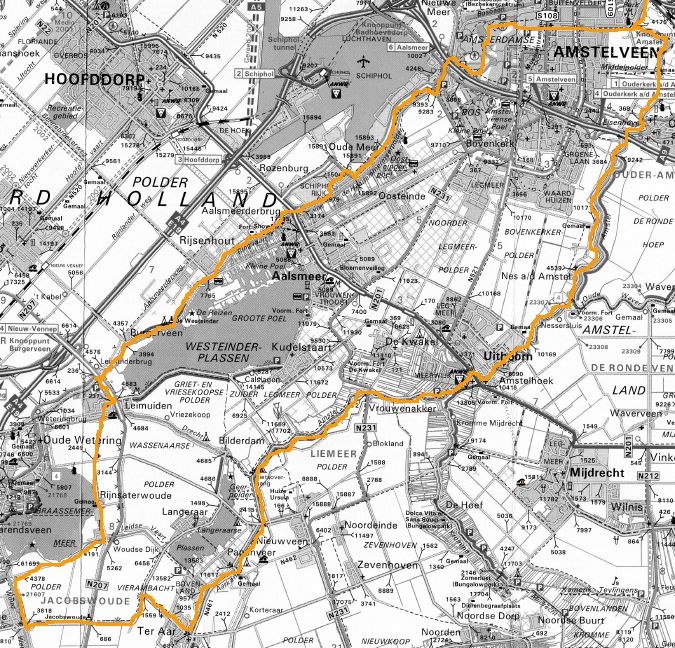 0 Comments
RSS for comments on this post.
sorry, the comment form is closed at this time.