Zaterdagochtend: bewolkt en nog best fris, langzaam langzaam kwam de zon er door en ging de wind helemaal liggen. Plan: een uurtje of 2 rijden. Bij Vijfhuizen: een lusje extra. Aan de Lieover reed ik een "oude knar" voorbij, die vervolgens aanpikt en een praatje aanknoopte. Hij was op weg naar de Ronde van de Haarlemmerliede, om te kijken. Ik reed mee, gezellig kletsend over wielrennen en meer; samen een rondje over het parcours gereden en een keer het peloton zien langskomen. Daarna langs de ringvaart terug.
Marcusstraat – Amstel – Kalfjeslaan – Amsterdamse Bos – Schiphol – Boesingheliede – Vijfhuizen – Cruquius – Vijfhuizen – Lieoever – Spaarndam – Spaarnwoude – Batterij – Groeneweg – Spaarndammerdijk (rondje over het parcours) – Halfweg – Ringvaart – Nieuwe Meer – Oeverlanden – Beatrixpark – Churchilllaan – Marcusstraat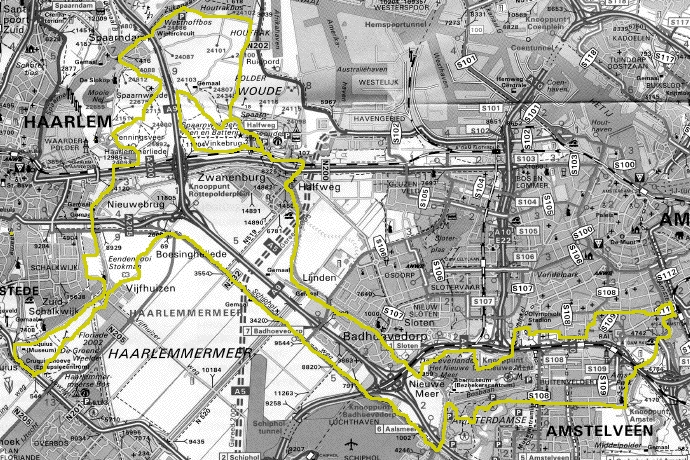 0 Comments
RSS for comments on this post.
sorry, the comment form is closed at this time.