Zaterdagochtend, met het vooruitzicht van 'in de middag kans op een bui' en daarna een week lang slecht weer. Vroeg gestart: 9.45. Fikse zuidenwind, bewolking en soms zelfs een beetje zon. Bij Amstelhoek kwam een meisje helemaal in paniek het huis uit gerend: "de oven staat in de fik". Deur valt dicht. Ik ben gestopt, en uiteindelijk maar de brandweer gebeld. Toen die arriveerde waren anderen al de schutting over en het huis ingeklommen. het bleek nogal mee te vallen. Plan was een uurtje of twee te rijden, maar omdat F. toch het huis uit bleek te gaan (wandelen) plakte ik er nog wat extra kilometers aan vast.
Marcusstraat – Amstel – Uithoorn – Amstelhoek – De Hoef – Westerlandweg – Watertuin – Wilnisse Zuwe – Wilnis – ri. Portengen – ri. Breukelen – Nieuwer ter Aar – kanaal – Vreeland – Nederhorst – Googpad – Weesp – Muiden – Diemen – Watergraafsmeer -Marcusstraat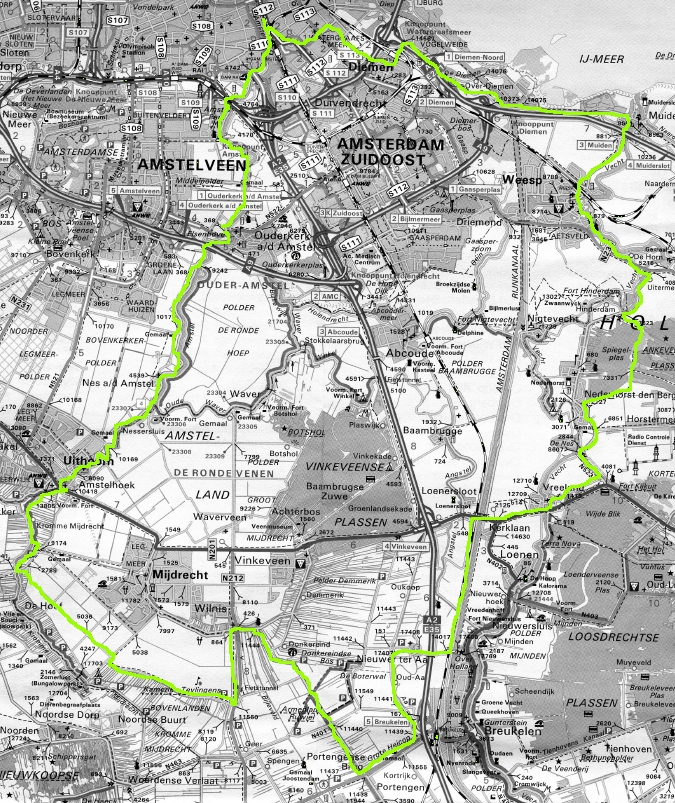 0 Comments
RSS for comments on this post.
sorry, the comment form is closed at this time.