Ik rij op mn Gazelle – onlangs helemaal opgeknapt (nieuwe ketting, kransjes, kogellagers etc.), alleen de batterij van mn flightdeck is leeg… Zondagochtend, lenteweer, zon en aangenaam warm zelfs (mensen zitten buiten op een stoeltje voor hun huis, na twaalf uur is de trek naar buiten begonnen en begint het druk te worden met wandelaars en fietsers). Ik rij opnieuw in de ochtend – van elf tot half twee – en het gaat heerlijk. Wordt mijn conditie nu al beter? Ik probeer een nieuwe uitvalsweg naar buiten (altijd langs de Amstel of de ringdijk gaat ook vervelen).
Marcusstraat – langs snelweg – betondorp – Diemen – Stammerdijk – Driemond – kanaal – brug Loenersloot – Loenen – Vreeland – Kleizuwe – Nederhorst – Spiegelplas – Googpad – De Horn – Muiderberg – Muiden – Diemerpark – Nesciobrug – Ringdijk – Marcusstraat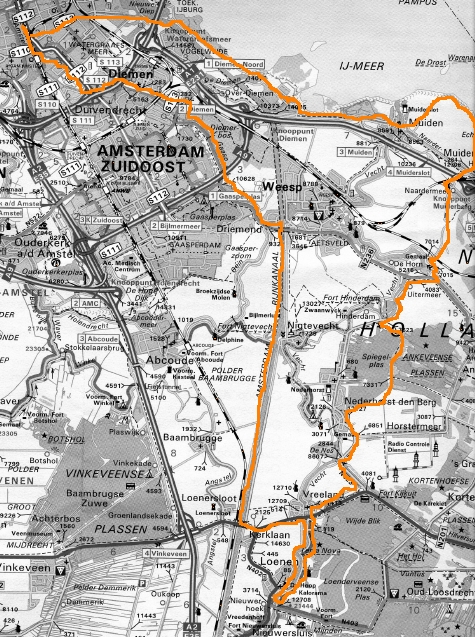 0 Comments
RSS for comments on this post.
sorry, the comment form is closed at this time.