Mooi rondje op een mooie herfszaterdag. 5 graden, zonnetje, Raar, mijn oude racefiets rammelt, de wielen zijn niet helemaal recht, de versnelling werkt niet, maar hij rijdt heerlijk. Het blijft mijn favoriete fiets. (Misschien moet ik die dan helemaal opnieuw opbouwen?) Of was het de meewind waardoor ik maar kon blijven draaien? Terug bij donker.
Marcusstraat – Ringdijk – Diemerpark – Muiden – Weesp – Vecht – Nigtevegt – kanaal – Kerklaan – brug – Loenersloot – Baambrugge – Angstel – Abcoude – Ouderkerk – Amstel – Marucsstraat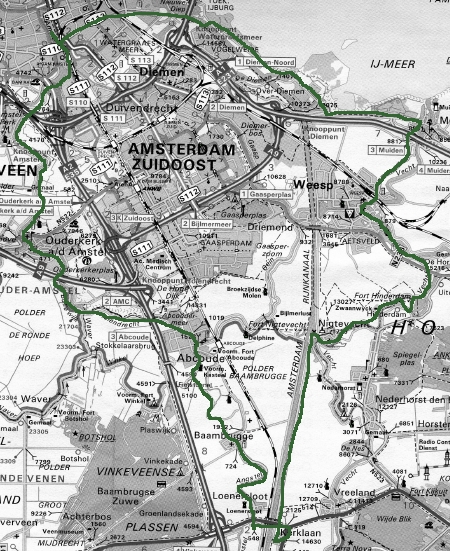 0 Comments
RSS for comments on this post.
sorry, the comment form is closed at this time.