Zondag, de wind gedraaid naar het zuidwesten klimt de temperatuur tot voorbij de 20 graden. Opnieuw fantastisch fietsweer. 14.15 – 18.30. Zon. Rondje Zeevang en Beemster. Hmm, toch niet mijn favoriete terrein, al is de Beemster mooi, en zeker het stukje langs het Noord-Hollands kanaal van Spijkerboor naar Purmerend. Ik mis bos of duinen voor de afwisseling. En Volendam is een hel. Aan het begin denk ik via de Oranjesluizen te rijden, maar da's geen goed idee, tenzij je lang wilt wachten. Al is het een prachtig punt. De fietsrouteknooppunten zijn toch een uitkomst in een gebied dat je wat slechter kent.
Marcusstraat – Ringdijk – Nesciobrug – Oranjesluizen – Schellingwouderbrug – Zuiderwoude – Monnickendam – Katwoude – Volendam – Edam – Schardam – Oudendijk – Kathoek / Averhorn – Schermerhorn – De Rijp – Spijkerboor – Purmerend – Purmerland – Landsmeer – Amsterdam Noord – pont – Marcusstraat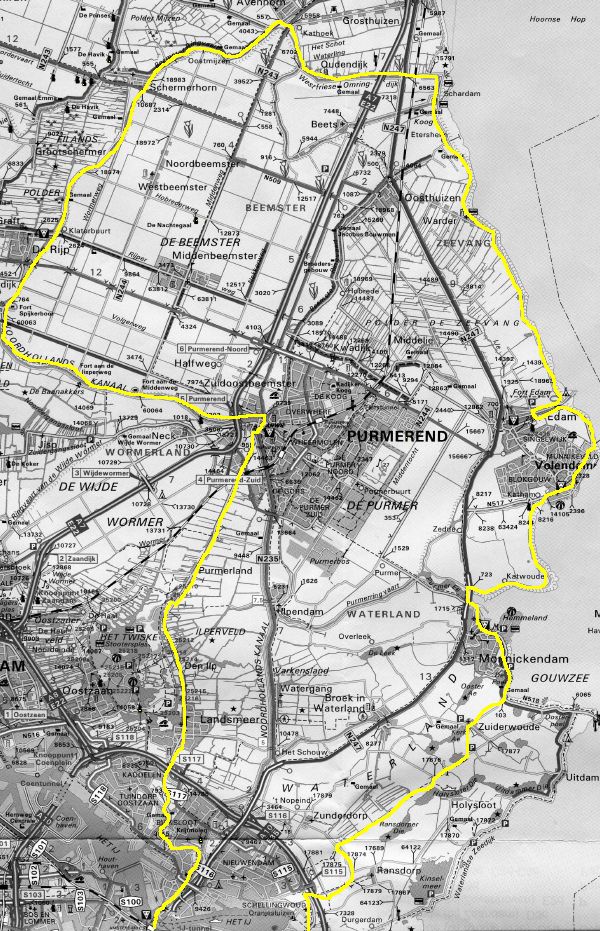 0 Comments
RSS for comments on this post.
sorry, the comment form is closed at this time.